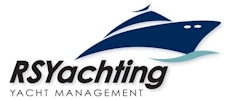 Home | About | Services | Storm Prep | Clients | Vendors
Aerial Pics | Contact
Please Contact Us
At (954) 647-1201.
We'd like to hear from you!
Please email, phone or fax us your contact information along with what types of services you may be interested in.
Please don't forget to include your phone number and email address and the best time to contact you.
RSYachting, Yacht Management
Fort Lauderdale, Florida
Phone: (954) 647-1201
Fax:      (305) 647-6420
Email: rick@rsyachting.com
Home | About | Services | Storm Prep | Clients | Vendors
Aerial Pics | Contact